THE DARK SIDE

COLORS

using colors can create drama

I am like most people, afraid of dark color paints…..I have started to use them more and more in my designs…but with apprehension. This is one of the reason why I'm blogging on the dark side today. I am debating using a really dark color on my walls in the kitchen/and or ceiling…I'm not sure yet, so I have been doing a lot of research…this is my kitchen now….this photo is untouched and not very professional looking….so no judgments…PLEASE…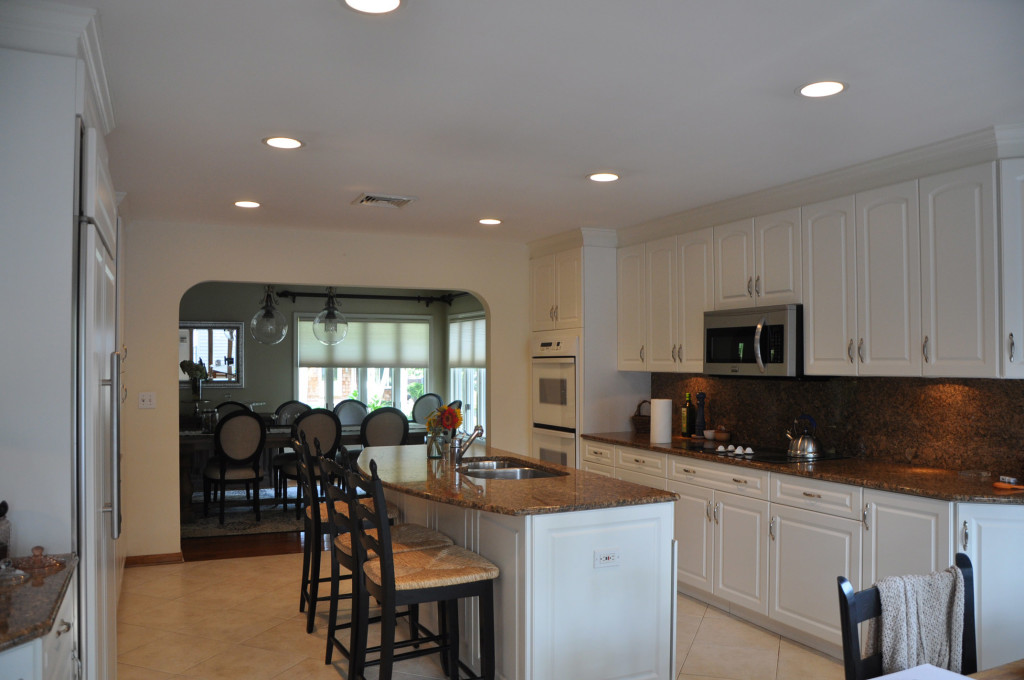 In the 1800s, most Americans painted their walls white. Only wealthy people had color in their rooms, because colored paint was very expensive.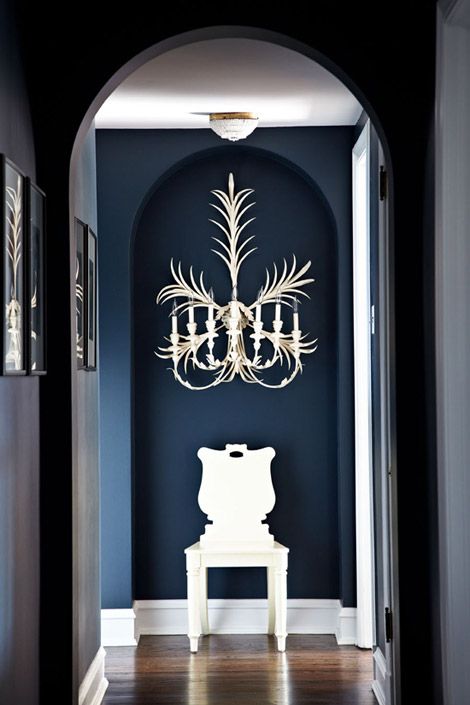 The main goal of using color is to give a room a new look. is a great way to add spirit to a space and give things their own personality.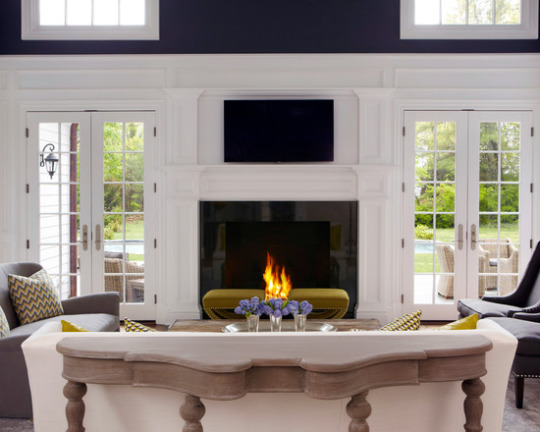 Color creates a mood that brings down the brightness of the surroundings, providing a feeling of being encompassed by the room.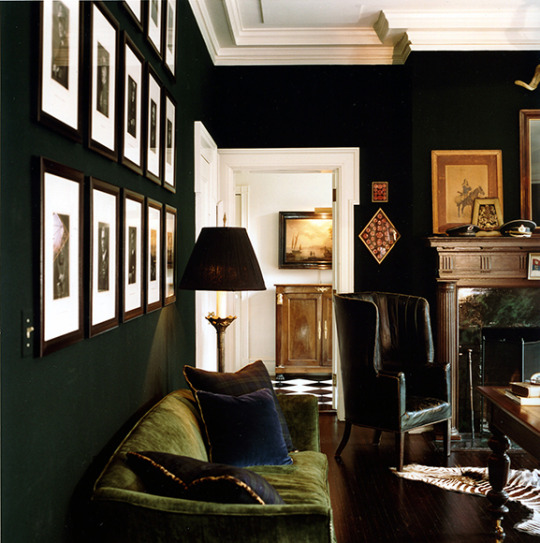 When a room is painted a dark to medium color, the color will actually make the room look larger rather than bringing the walls in, which is a common concern.
Consider walls as planes of color, and see how they interact when viewing one next to the other in adjacent rooms.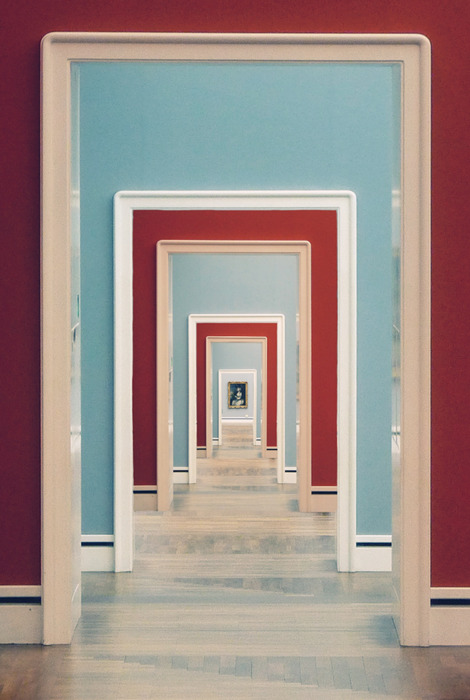 If you want a more active space, consider introducing stronger, more intense color.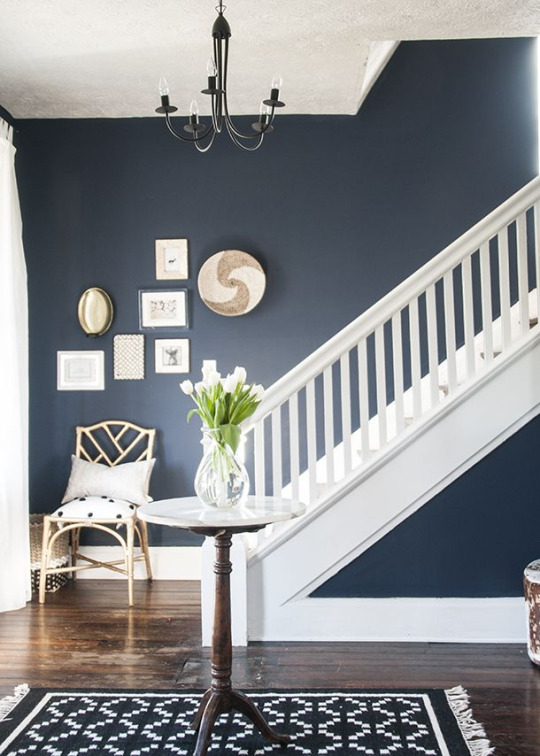 When in doubt about a color, don't limit yourself to small color chips. Paint big sheets of cardboard and prop them up in the room in question. This gives you a better idea of what it's going to look like.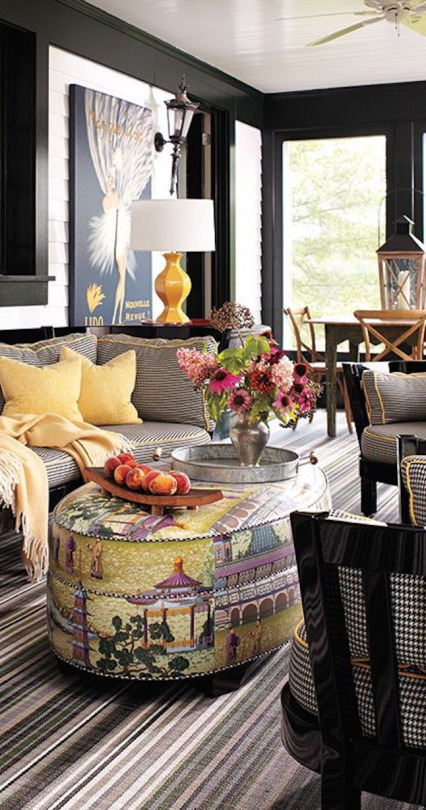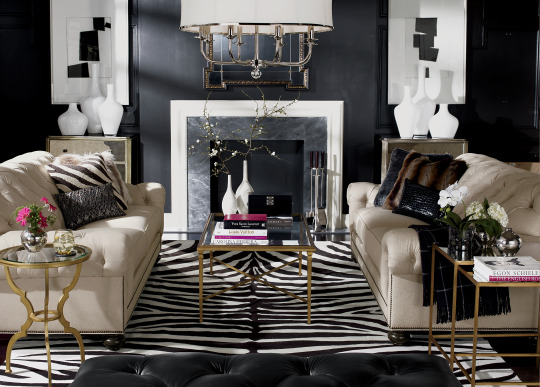 Resources
Pictures found on Tumbler designers unknown
I hope to bring you my finished kitchen in late fall…..too much summer fun to work indoors yet…
Paint On!